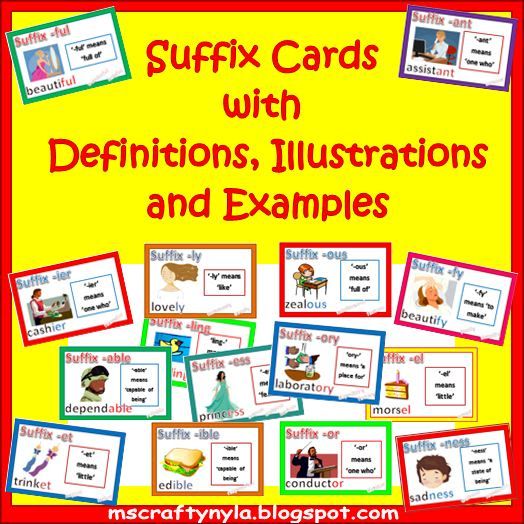 Do you need a fun way of giving your students practice with suffixes? I created these cards for my students third graders. Each card has a different suffix, examples of root word + suffix, an illustration of the word and a definition of the suffix used. There are a total of twenty-four cards in the set.
It is available for purchase right
here
at my blog store, at
Teachers Notebook
, or you can get it from my
TpT Store
. (Check out my freebies while you 're there, a third of my TpT Store is free!).
The picture above shows some of the cards from the set.