Laminating and packaging your printables such as worksheets and card games are so much fun! If you are an addict like I am, here are a few tips that can make it quick, easy and safe.
Printing Ink: Your printer must have medium to high levels of black and

c

o

l

o

r

e

d

ink. If you print in color and your color cartridge is low on only one color, say

blue

, it cannot use other colors to make more

blue

so all color levels (the little bars) must be 'up'.
Paper color: The color of paper is really important. For write-on-wipe-off worksheets that are 'black and white', you can print on colored paper, even the bright

fluorescent

ones! These are especially great for posters, name tags and things that you need to POP out visually. It's a cost-effective way of having color without needing colored ink!
Paper thickness: For all of my printable card games, I print them out on card stock paper or Bristol board paper. Why? It's not just for adding durability, it also helps to prevent the printed side from being seen from the reverse side. So students can play, without having to try to conceal their cards from their opponents' view.
Laminating machine quality: It is preferable to use a machine that has multiple heat settings for different paper thicknesses. Older or cheaper machines may have limited options for temperature adjustments and this can lead to either under-heating or over-heating. If your laminator is too hot, it would cause the paper in the pouch to come out wrinkled with folds and dents. If it is too cold, it could lead to air pockets. The solution to both scenarios is to re-laminate it (pass it through a second time) at the right temperature setting, according to the paper thickness. This would iron out the wrinkles and seal out the air pockets.
Fire Safety: A good laminating machine should also have a safety automatic shut off (like a curling iron).
Cutting: I recommend the use of a guillotine (if you are handy with it) because it really saves time on cutting.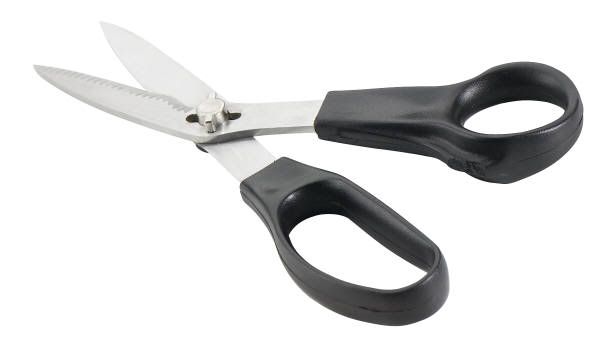 Student safety: Laminating and cutting a page leads to sharp corners. You can either stack the pages three at a time to nick off the sharp corner with a scissors in a curving direction for a smooth round off or you can use a nail file to round off the edges so that it does not seem obvious e.g. for playing cards.
Even more durability: For super durability, when cutting out your cards or posters, do not cut along the edge of the paper or within the paper area, instead cut beyond the edge of the paper where the two sheets of the laminating pouch touch. This creates a truly airtight and waterproof seal!
Using Velcro: For sorting activities and games, if you need to stick one card to another, use little strips of Velcro (the kind that's already cut into little dots with sticky backs) so students scan sort with ease. I do not recommend tape because it leaves a sticky residue on your cards, it takes up more time for peeling, cutting and sticking, and it is tricky for younger students to handle.
Storage for easy access: Store your printables in labelled transparent 'Ziploc type' bags for easy identification and so that they can stay clean without little fingerprints and juice-spills all over them!
So now that you know my laminating secrets, I hope you have a fun creating and laminating for your classroom!