Have you ever used this text? - The Student's Companion... ??? My mother has a very old version in her library that she used as a child growing up even into her teens. I remember using that very same book when I was an eight year old primary school student (in the standard - three grade I think it was). Ah... memories! I've always been a junkie for odd facts or any insightful general knowledge. This book, to me, had it all. We used both the Caribbean and the International Version.
We still use
The Students Companion
in the Primary Schools here but of course they are the new versions - with illustrations and tiered levels for the different age categories.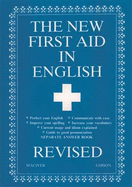 Other classic English Text Books that I grew up on are (I can only remember the names but I'm sure that there are new versions of these now):
A First Aid in English
A Basic English Course
What are your favorite vintage texts? I'd be thrilled if you can share them as a comment (below)!