How do you enjoy your Sunday? With lots of Blogstalking and a little facebook on the side? Well, welcome to the club and here's a super easy way to see even more of the great blogs out there...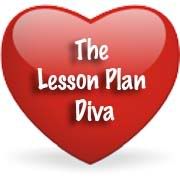 The Lesson Plan Diva
is hosting a Linky Party! There are some great teacher blogs out there and they spill over onto facebook!
You can hop on over to
Lesson Plan Diva
and check out the great list of blog's all sorted by grade level and there are lists for homeschool and special areas too!
While you're at it, don't forget to check out
Nyla's Crafty Teaching
on facebook! The great thing about facebook is that I get to know my fans a little better and the real-time interaction makes it more 'conversational'! So, I'm looking forward to seeing you there a
nd have a great school week!